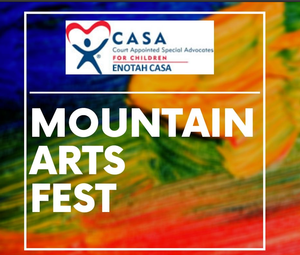 Enotah CASA Mountain Arts Fest Vendor Portal
Court Appointed Special Advocates (CASA) for Children is a community-based program that recruits and trains and citizen-volunteers to advocate for the best interests of abused and neglected children in foster care. This outdoor festival is a fundraising event with a wide variety of Art Vendors, Food Vendors, and Live Entertainment. All proceeds will be used by Enotah CASA Inc. to support the abused and neglected children in our community.
Create Account >
Log in
Forgot or need a password?
Set password
If this is your first time, click CREATE ACCOUNT above to create a new account. Deadline for vendor submission has been extended to Sept. 12th.
Main website >